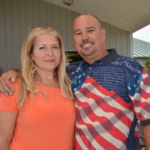 Gerald was born again in 1995 at Calvary Chapel Chino Valley. He is married with 2 children, He has been in ministry at CCT for 10 years and has attended Calvary Chapel Bible College for 3 years. He has been serving in fulltime ministry for 5 years as a youth Pastor and church administrator. He has been the Senior Pastor for 4 years. Galatians 2:20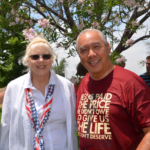 Associate Pastor, Board Elder
Eric and Gail have been part of the ministry at CCT since they moved to Teahcahpi. They serve our youth, our marriage enrichment, and mens Discipleship study. Eric works for KCSOS as a mental health clinician and is involved with the American Legion. Gail works as a LVN for our local school district.
Craig recieved Jesus May 6, 1969 and was taught by Pastor Chuck Smith who is his pastor. Phillipians 2:3=4
Toby has been in full time Ministry for 45 years. A graduate from South Dakota State University he has done over 4,000 christian concerts for over 20 years . He was on the "hour of Power" television brodcast with his wife. Toby has also done several musicals over the years and has been on staff at CCT for several years now.